Six Ways To Get The Most Out of Your Seattle Summer
Below we outline six ways to get the most out of your Seattle summer. Thank you for reading!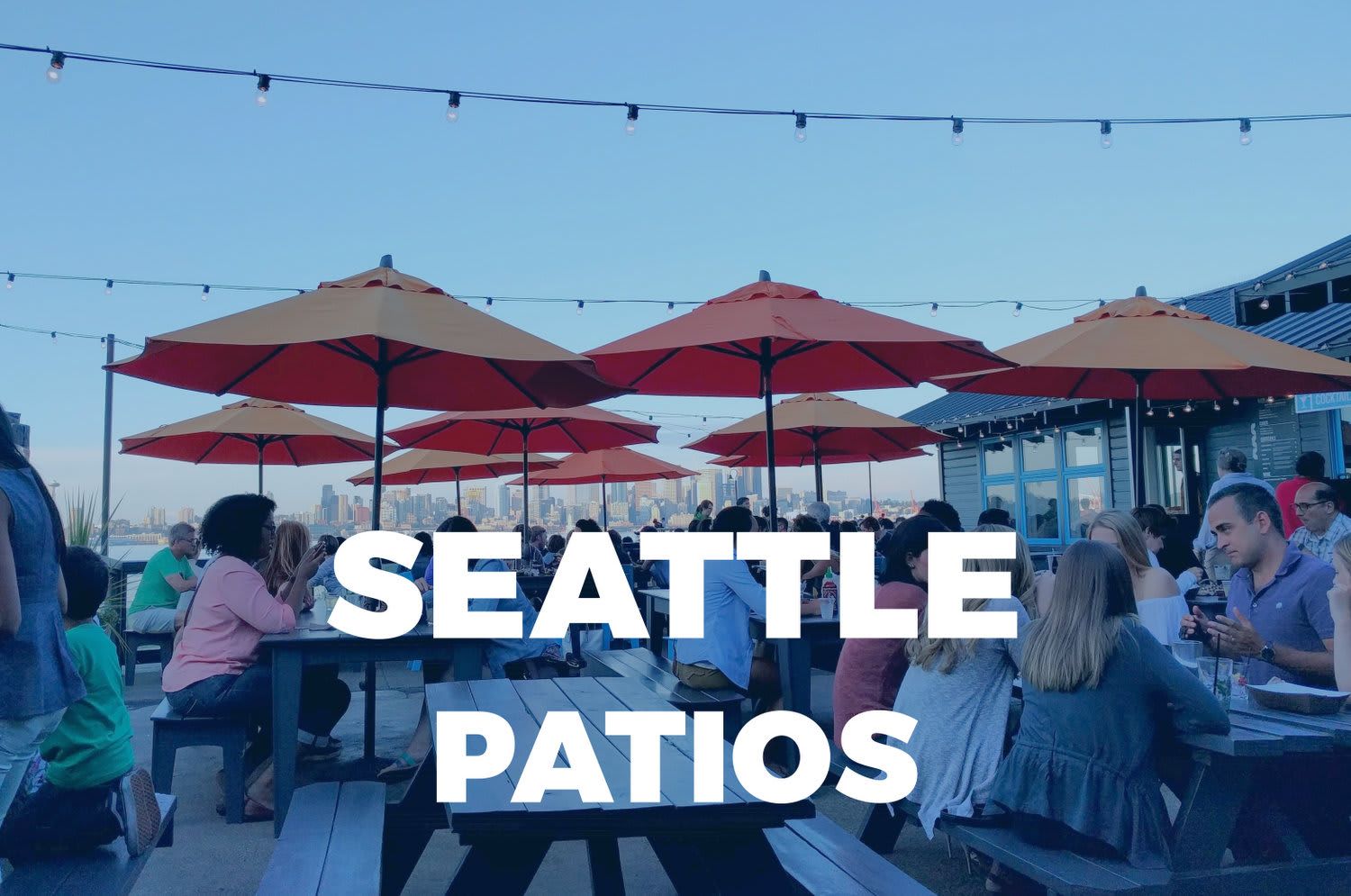 1. PATIOS, Not Just For Day Drinking.
Looking for awesome Seattle skyline views and fantastic food? Head on over to West Seattle's Marination Ma Kai at Seacrest Park to enjoy this perfect patio. Pictured above.
Have guests in town, or looking for a patio with killer views? Stop by Old Stove Brewing Company at the Pike Place Marketfront. West-facing views of Elliott Bay and the Olympic Mountains with great beer and snacks.
In the mood for something a bit heartier? Wood Shop BBQ in the Central District is a great spot. The ribs and mac n cheese bowls are not to be missed.

Check out Red Cow, a great little French spot in Madrona with a nice happy hour menu (try the moules!) and patio. Bonus points for an after dinner stroll along Lake Washington at nearby Madrona Park.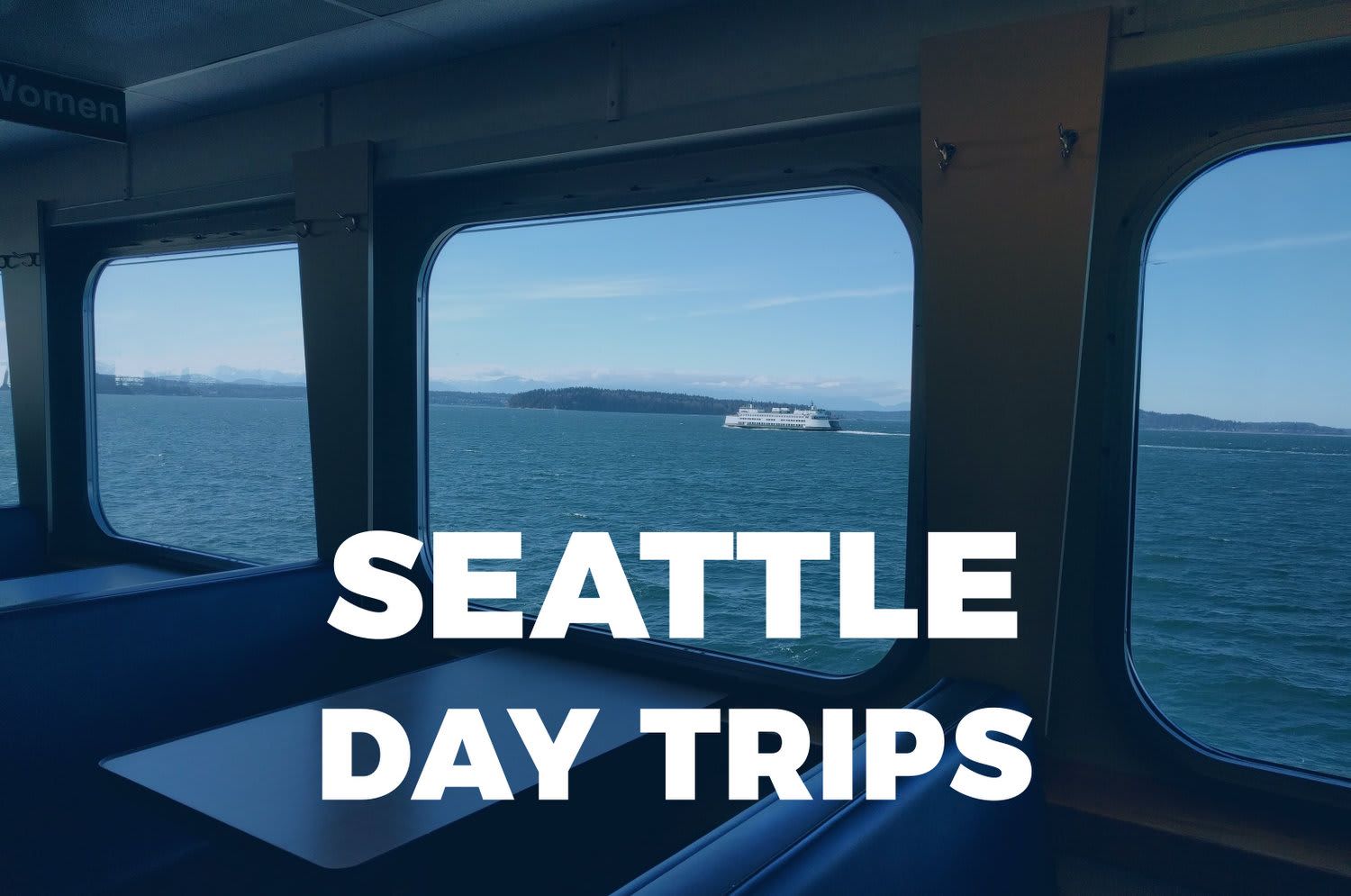 2. DAY TRIPS, For Quick Adventures in The Puget Sound.
There is a LOT of fun to be had in the greater Seattle area. Let's start by hopping on a Washington State Ferry and enjoying the scenic, 35 minute ride to Bainbridge Island for some amazing ice cream at Mora Ice Cream. Don't miss the dulce de leche (Argentinean flavor), the signature mora (blackberry) or gianduja (hazelnut). Take a stroll along the main drag through town and stop for a tasting flight at Eagle Harbor Wine Co or Eleven Winery before checking out the Bainbridge Island Historical Museum or Bainbridge Island Museum of Art. Stop for dinner at Hitchcock before catching a ferry back to the mainland.

Option #2 for a great Seattle day trip to take advantage of the summer weather: having a picnic and fresh oysters at the Taylor Shellfish Farms Samish Oyster Bar and Shellfish Market in Bow, Washington. Roughly 90 minutes north of downtown Seattle, this is the perfect spot to grab a few dozen oysters and shuck them at one of the picnic tables with your own supplies. Or you can have the pros shuck them for you. Make sure to get some fresh clams, mussels, fish or crab to take home with you! Directions here.
The 3rd great option for a Seattle day trip - Whidbey Island. Get on I-5 and head north to the Mukilteo Ferry Terminal. Catch a ferry to the island and head to Coupeville. The farmer's market is open on Saturdays, or you can check out the Coupeville Wharf or Lavender Wind Farm Shop for the lavender lovers. For lunch check out Christopher's - please try the Penn Cove Mussels. If you're looking for spectacular views and amazing PNW hiking, Deception Pass State Park is not to be missed.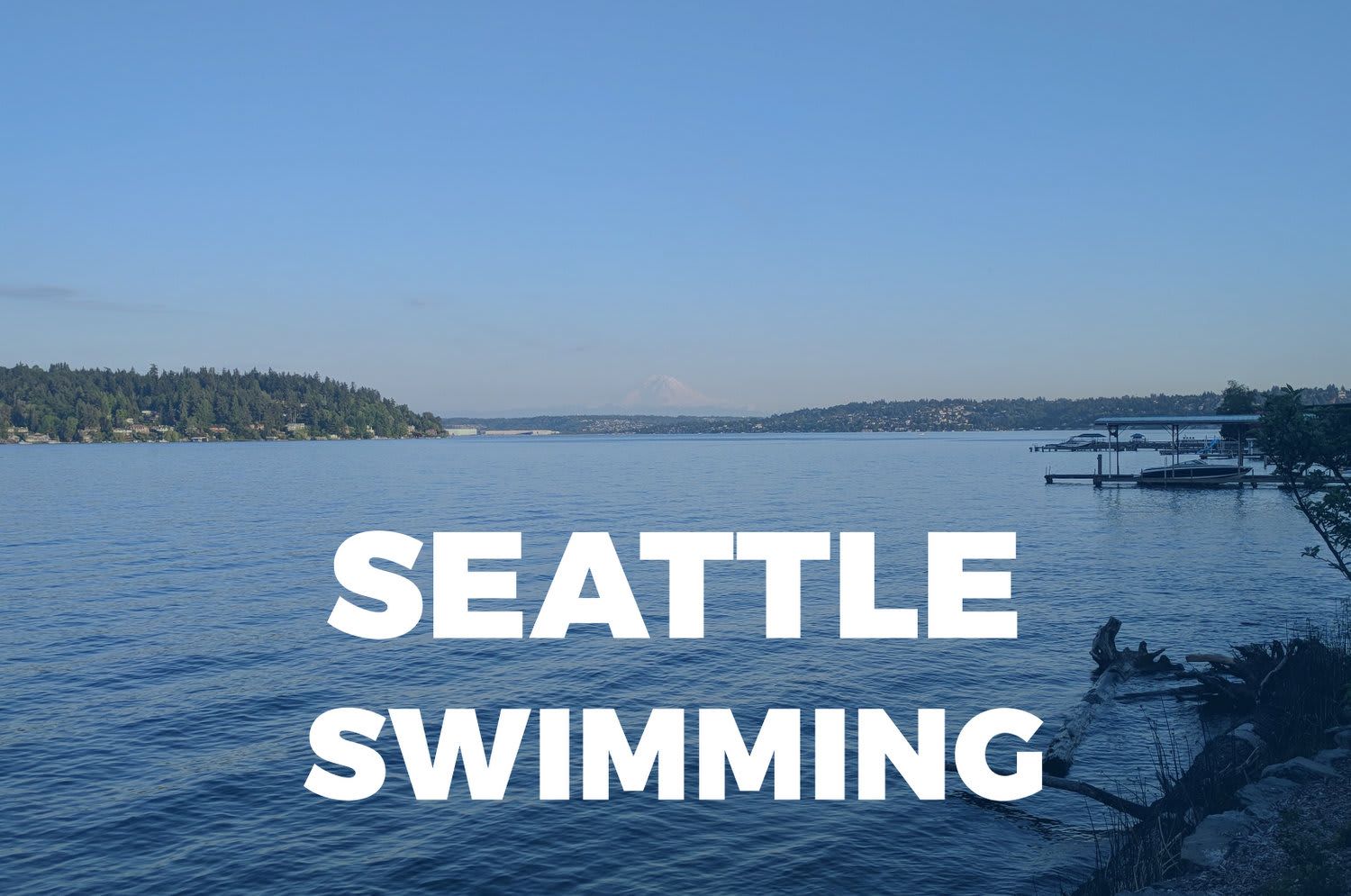 3. SWIMMING AND BEACHES, Because Sometimes You Just Want Sand Between Your Toes.
Golden Gardens Park is the, ahem, golden standard for sandy beaches in Seattle. Located just minutes from the heart of Ballard, this great park has a hiking trail, off-leash dog park and more! Stop by the Ballard Farmer's Market on Sundays to pick up provisions for a picnic before heading to the beach at Golden Gardens Park. Remember, per Seattle Municipal Code, dogs are not allowed on public beaches.
Madrona Park is a good little spot with a sandy beach, a roped off swimming area and lifeguard. Bring fixings for a barbecue (grills! picnic tables!) or sprawl out on the grassy areas and watch the boat traffic. Maybe go to the Red Cow for happy hour on the patio afterwards?
A bit farther south on Lake Washington is the classic Seward Park (pictured above). This park has something for everyone: tennis courts, covered pavilions, a fantastic playground, 2.5 mile walking/running/biking trail, and swimming! Pro-tip: park on S Orcas St and walk down the hill to get to the swimming beach.
We'd be remiss if we didn't mention Alki Beach Park in West Seattle! Grab your bike and ride along the boardwalk. Play volleyball. Swim. Stroll. Take in the amazing views. Watch the cruise ships and ferries.
King County tests many of the fresh water swimming beaches weekly and you can see the current status of each spot here. This also doubles as another map to check out more swimming spots. Enjoy!
4. OUTDOOR CONCERTS, MOVIES, THEATER, And So Much More.
There are entirely too many amazing outdoor summer adventures to be had in Seattle! Here are just a few of the listings that caught our eye:

Movies at the Mural - Free, outdoors at the Seattle Center. Bring a picnic. Movies start around 9pm. Highlights include Get Out (8/4), Little Shop of Horrors (8/11), Wonderwoman (8/25).

Sub Pop 30th Anniversary Party - A multi-day affair with events at the Seattle Center and on Alki Beach celebrating the 30th anniversary of Seattle's own Sub Pop record label. August 10th and 11th. Most events are free and the lineups are incredible.

Backyard Bard and Seattle Shakespeare - Take in productions of Shakespeare's work as it was meant to be seen: in the open air. See links for complete listings of productions and locations. They are all over the Puget Sound region.

For the sports fan in your life, there are a healthy number of Mariners home games left to be played this summer. Highlights include games against the Houston Astros, Toronto Blue Jays and Los Angeles Dodgers. New additions to Safeco Field concessions for this season include Din Tai Fung (Taiwanese dumplings) and Jack's BBQ.
Summer At SAM (Seattle Art Museum) is a program of free concerts and events at the Olympic Sculpture Park. Details here.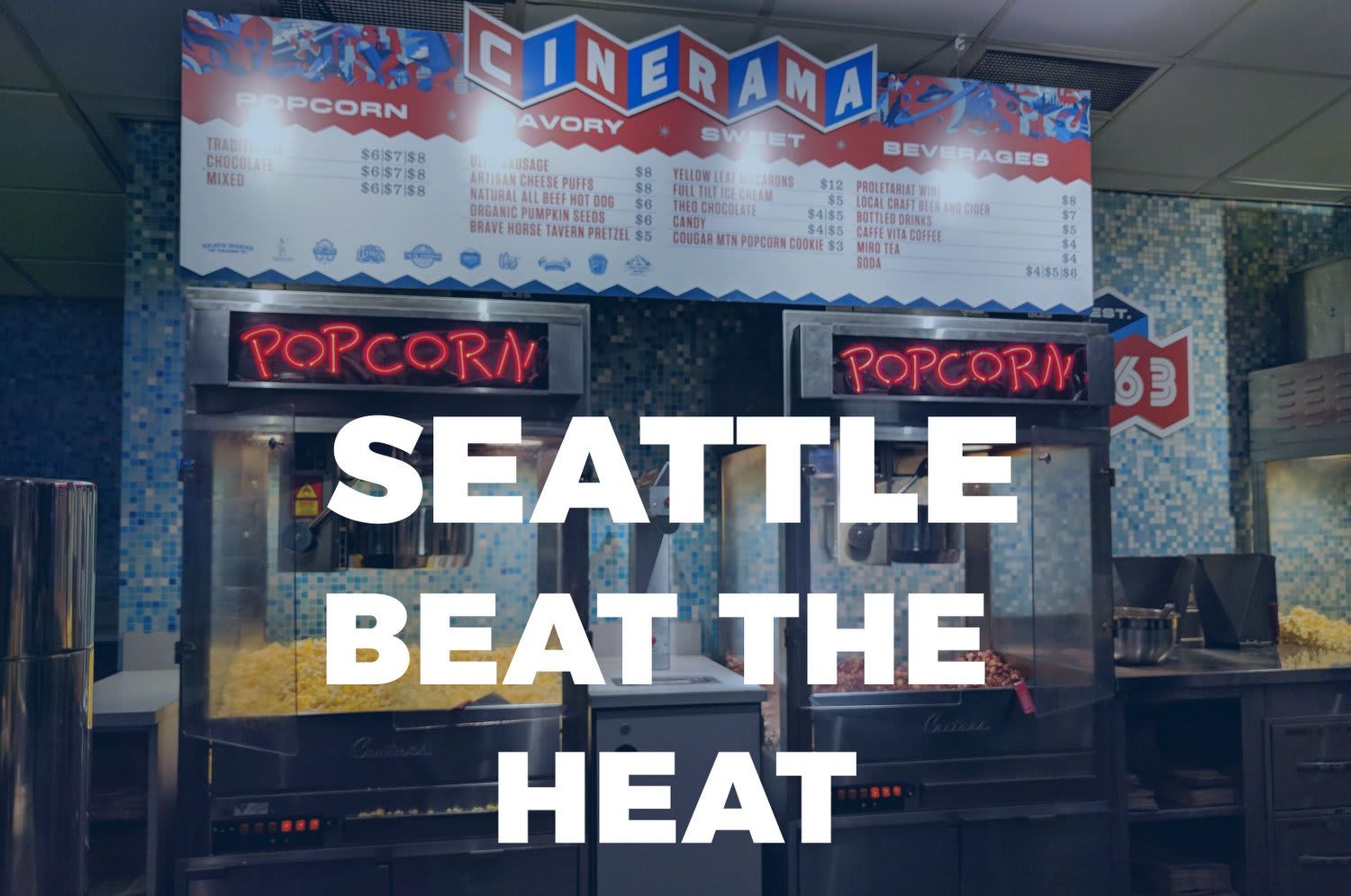 5. BEAT THE HEAT, Stay Indoors.
What's the best way to beat the heat in Seattle? Going to see the latest installment of the Mission Impossible franchise (97% rating on Rotten Tomatoes!) and devour some chocolate popcorn at Belltown's Cinerama theater! Air conditioning, quality entertainment and excellent popcorn, what more could you ask for?
If you're looking for a bit more culture... Located just steps from Pike Place Market in the heart of Downtown Seattle, the Seattle Art Museum has an awesome exhibition on until September 9th: Double Exposure. Featuring 150 photographs from the modern era and from the turn of the 20th century, this exhibition is an exploration of the Indigenous identities and representations. Learn more here.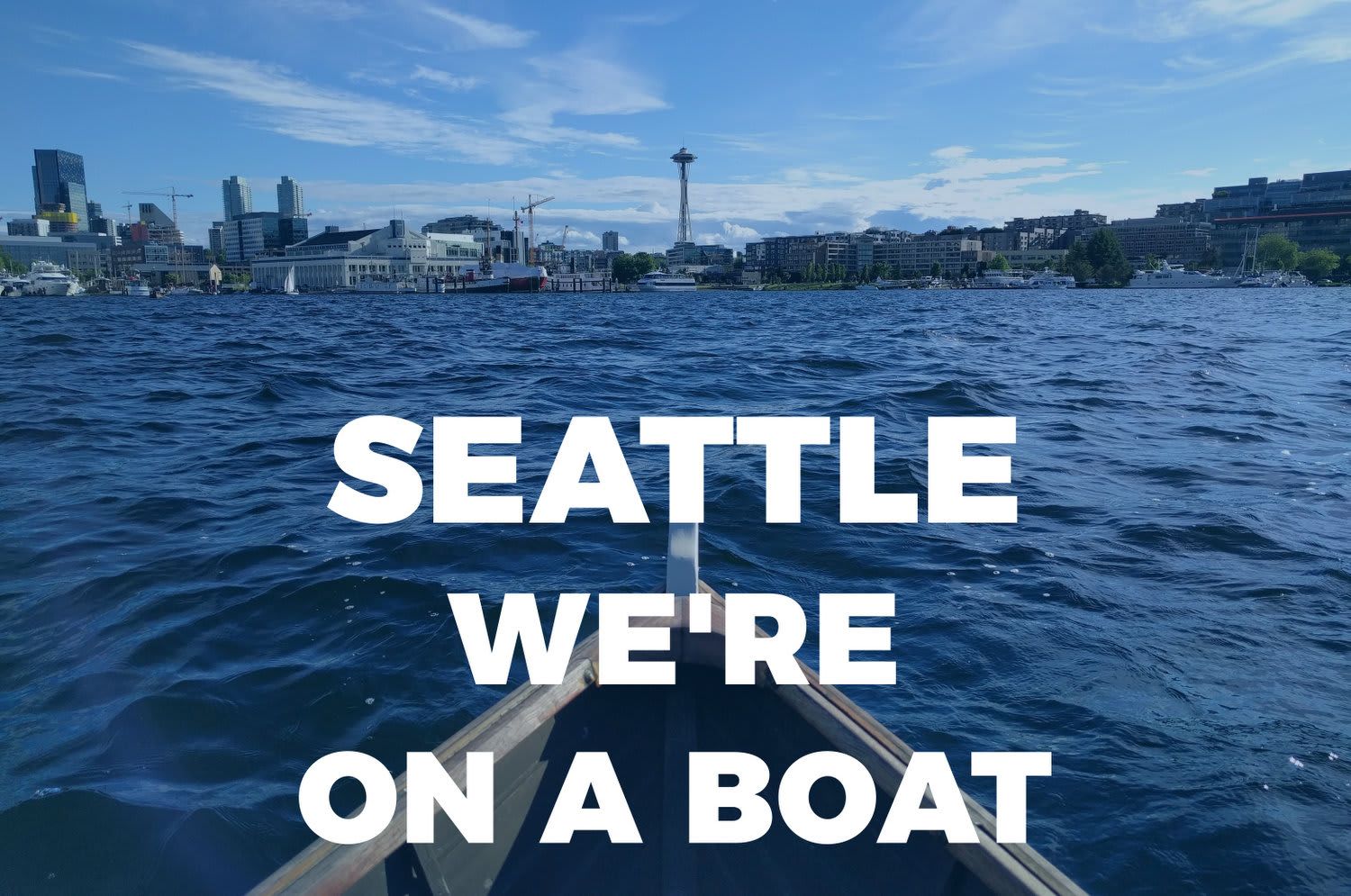 6. WE'RE ON A BOAT, Rowing/Sailing/Kayaking/Chartering A Boat!
Looking for something a bit more low-key? Go at your own pace? How about a boat?
University of Washington's Waterfront Activities Center - Located in the U-District, this great resource allows you to get out on Lake Washington cheaply and easily. Rent a canoe or rowboat for $12/hour, a single kayak for $16/hour and a double kayak for $20/hour. Take the Light Rail! Get out on the lake!
The Center For Wooden Boats - Situated in the heart of South Lake Union, this organization has a great livery of... you guessed it, wooden boats. Rowboats, double kayaks, canoes and even sail boats (test required). Fantastic location to paddle around, watch the sea planes take off and land. After working up an appetite, head to one of the many nearby restaurants in South Lake Union for nourishment.
Northwest Paddle Surfers - With multiple locations throughout the region, this is a great way to try Stand-Up Paddle (SUP) Boarding. They also have two person kayaks available. Locations include near Seward Park, Juanita Beach (Kirkland), among others.
Sail Sand Point - On the northern shores of Lake Washington in Seattle's Sand Point neighborhood, inside of Magnuson Park, is the non-profit Sail Sand Point boating center. Here you can rent kayaks, SUP boards and several different types of small sailboats (test or classes required).
---
And that's a wrap! Thanks for reading. Have a great summer - and stay hydrated!
Congratulations, you made it all the way to the end. You get a GIF! Have a great day.