Clam Chowder - Bite Size Seattle
Bite Size Seattle Episode 3
Bite Size Seattle - Episode 3
In this episode of Bite Size Seattle, our Marketing Manager, Brett Godfrey, takes you into the kitchen to show you how to make clam chowder with Puget Sound's own Hama Hama clams.
Below is a rough transcript of the video.
Let's turn these clams into delicious clam chowder!
Welcome to another episode of Bite Size Seattle.
I'm Brett, Marketing Manager here at the JanusGroup, your Seattle real estate team.
A few days ago my amazing wife, Christina, informed me that the good people at Hama Hama were having a sale because many of the restaurants they normally send their shellfish to were closed because of the coronavirus. So we ordered five pounds of clams, and they were delivered earlier today by FedEx. Now I'm here in the kitchen making clam chowder because hey, who doesn't want a little bit of comfort food when they're in coronavirus isolation?
The first thing to do is to cook the clams. So I put two quarts of water in here and now I'm adding the clams and we're going to let this come to a boil and cook for eight minutes.
Hama Hama is a shellfish company in operation since 1922. You may have heard of them because of their signature Hama Hama oyster which is found in many of Seattle's best restaurants.
Today, I'm making this clam chowder with a recipe that I originally found in Bon Appetit, and have adapted to my tastes because I'm a native New Englander, and I have a lot of opinions about clam chowder.
Ok, let's get started on the clam chowder.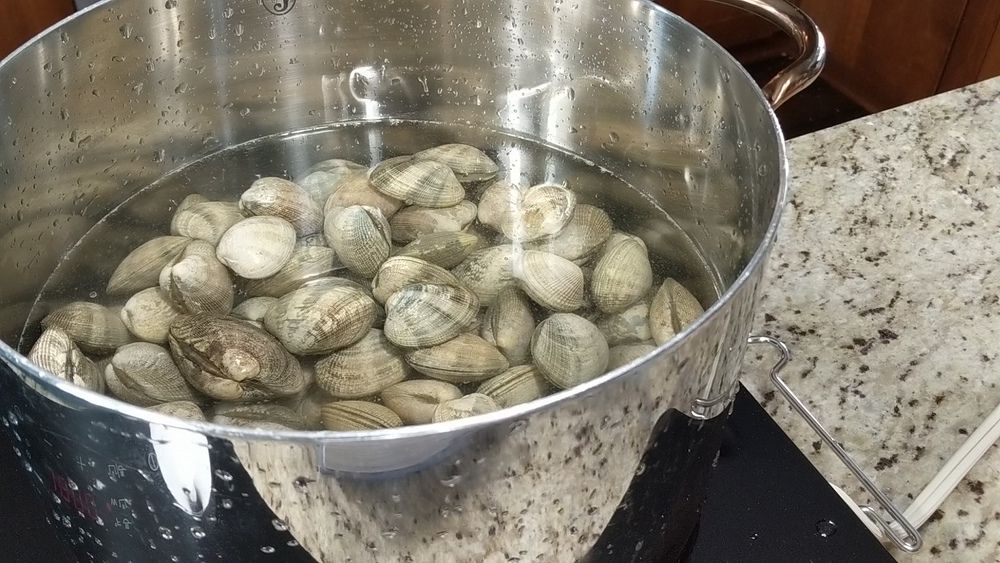 New England Clam Chowder
From Bon Appetit (modified)
INGREDIENTS:
5 pounds Hama Hama clams
Chowder Base:
8 tbsps unsalted butter
2 celery stalks, minced
1 large yellow onion, minced
4 garlic cloves, minced
2.5 pounds of potatoes, cut into Bite Size pieces
1 bay leaf
1 tbsp thyme
Other ingredients:
Cornstarch slurry -- 2 tbsps cornstarch and 2 tbsps water mixed in a small bowl
2 cups heavy cream
Salt and pepper for seasoning to taste
Oyster crackers to serve on the side
Cook the clams! Drop them into a pot with about two quarts of water. Bring to a boil, set a timer for 8 minutes. Remove the pot from the heat, and using a slotted spoon, remove the clams from the pot. After the clams have cooled off a bit, remove them from their shells and chop them into small pieces, as you like them.
Melt the butter, add the minced celery and onion. Cook on medium/high for about ten minutes, until the onion is translucent.
Add the remaining Chowder Base ingredients to your pot. Set a timer for 20 minutes.
Remove the bay leaf.
Add the cornstarch slurry.
Add the chopped clams.
Add the heavy cream.
Taste and season with salt and pepper.
Serve with oyster crackers!
Thank you for watching this episode of Bite Size Seattle. Cheers.
House Goals Realized. JanusGroup at RE/MAX Integrity. It's A Tooth.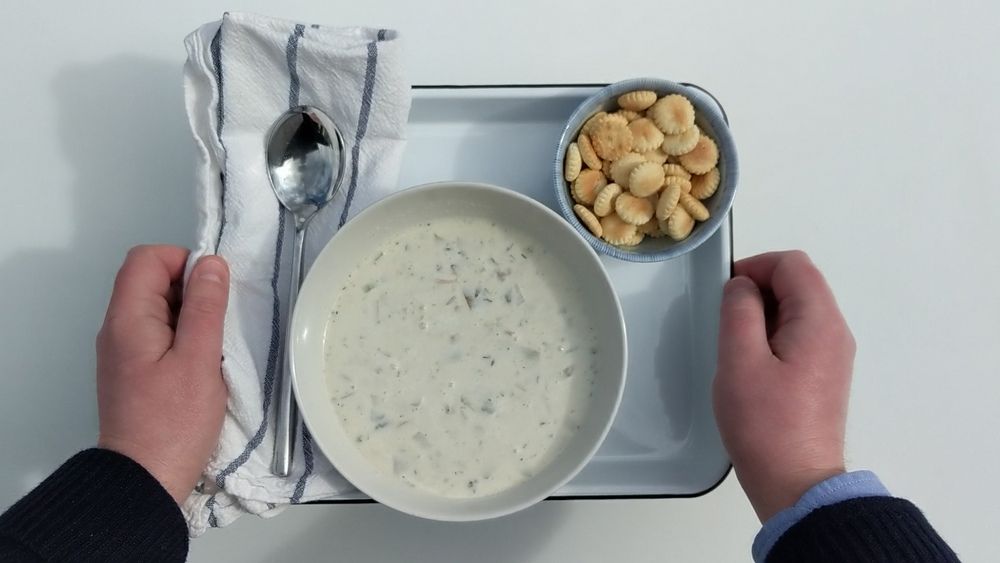 My Family Is Growing
Are you a Seattle homeowner who has outgrown their living space? Are you thinking about selling your home in the Seattle area so that you can buy a bigger home, but don't know where to begin? Whether you're adding people, pets or plants, we feel you. Serving the Seattle area since 2005, we have helped hundreds of Seattle home buyers go from overwhelmed to overjoyed. Watch the video story here.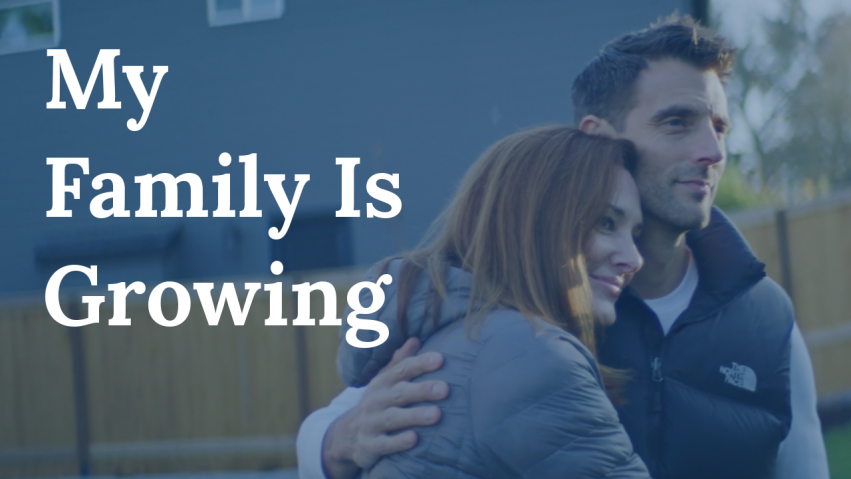 What Is Home Staging?
In this episode of Behind The Scenes, Aaron goes on location with our home stager, Tami, to show you some home staging magic. They talk about home staging tips, trends and, much more. Watch the video here.