Fish Pie - Bite Size Seattle
Bite Size Seattle Episode 4
Bite Size Seattle - Episode 4
In this episode of Bite Size Seattle, our Marketing Manager, Brett Godfrey, takes you into the kitchen to show you how to make fish pie. A perfect comfort food!
Below is a rough transcript of the video.
Fish Pie
From Jamie Oliver's The Naked Chef Takes Off (modified, original version found online here)
Other Fish Pie recipes to try:
Fergus Henderson's Fish Pie from The Complete Nose To Tail. Online recipe here.
The National Gallery's Fish Pie from The National Cookbook (UK link). A similar recipe can be found online here.
Bon Appetit's Fish Pie with leeks and zucchini recipe.
INGREDIENTS:
1 pound of cod or haddock
5 large potatoes
2 eggs
1 yellow onion
3 carrots
1 leek
1 lemon
1 tsp mustard
olive oil
butter
250 ml heavy cream
1 cup grated Parmesan cheese
1 cup chopped flat-leaf parsley
Cut the potatoes into 1 inch squares. Finely chop the onion and carrots. Trim and thinly slice the leek.
Bring a large pot of salted water to a boil.
Add the potatoes, bring the water back to a boil, and set a timer for two minutes.
Then carefully add the eggs to the potatoes and boiling water and set another timer for eight minutes.
Meanwhile, in a large pan, slowly cook the carrots and onion for about five minutes. Then add the heavy cream and bring to a boil, then turn off the heat and add in one cup grated Parmesan cheese, one cup of chopped parsley, one teaspoon of mustard, and the juice from one lemon.
In a small pan, cook the thinly sliced leek in two tablespoons of butter for three minutes.
When the timer for the eggs and potatoes goes off, remove the eggs and place them in an ice bath for three minutes. Then peel the eggs and cut into quarters.
Drain the potatoes and return to the pot. Add two tablespoons of butter (and milk, if you'd like) and mash the potatoes. Season with salt and pepper.
Cut your cod or haddock filet into one inch squares, and add the fish, the cooked leek and the quartered eggs to the bottom of the baking dish.
Add the onion, carrot, and cream sauce to the baking dish, and top with the mashed potatoes.
Bake at 400 degrees for 30 minutes, or until the top of the potatoes are golden. Serve warm with a salad or peas.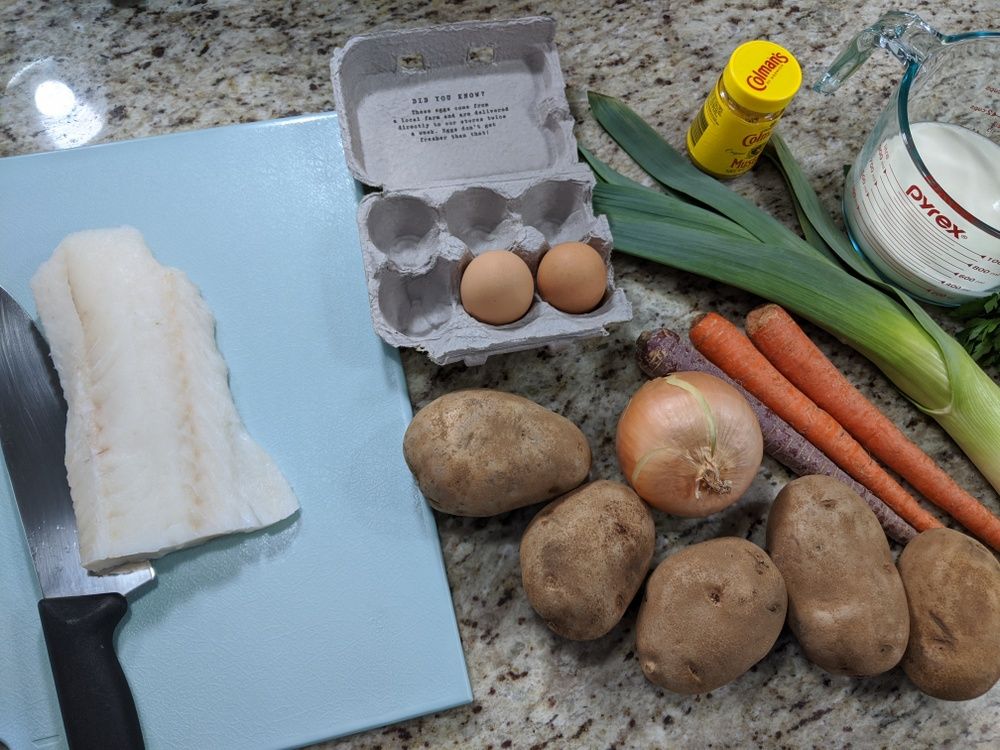 I don't know about you, but I could go for some comfort food. Let's make fish pie!
Welcome to another episode of Bite Size Seattle.
I'm Brett, Marketing Manager here at the JanusGroup, your Seattle real estate team.
How's your quarantine going? I hope that you and your family are staying safe and healthy. I know you will be shocked to hear that I have been cooking and baking my way through the quarantine. I'm grateful that one of my hobbies can be done while I'm staying home.
----- As a quick aside, I want to assure you that I will NOT be doing a video about sourdough bread or sourdough starter, even though I have become one of those crazy sourdough people during quarantine. (Cut to photo of my freezer with sourdough waffles, biscuits, popovers, and bread) -----
What is fish pie? Fish pie is a British comfort food that combines fish and mashed potatoes and vegetables. It is warm, rich, and, most importantly, delicious.
Fish pie is more of a concept than a strict recipe. It can be fast and easy to make. Or it can be incredibly complex, requiring a bechamel sauce and several tools and a laundry list of ingredients.
I'm going to be making a relatively simple fish pie today, based mainly on a Jamie Oliver recipe that is pretty straightforward. I've made a few tweaks for my taste, and based on available ingredients. You can find the full recipe below.
We will begin by prepping all of our vegetables.
See recipe above for instructions and ingredients for making the fish pie.
Thank you for watching this episode of Bite Size Seattle. Cheers.
House Goals Realized. JanusGroup at RE/MAX Integrity. It's A Tooth.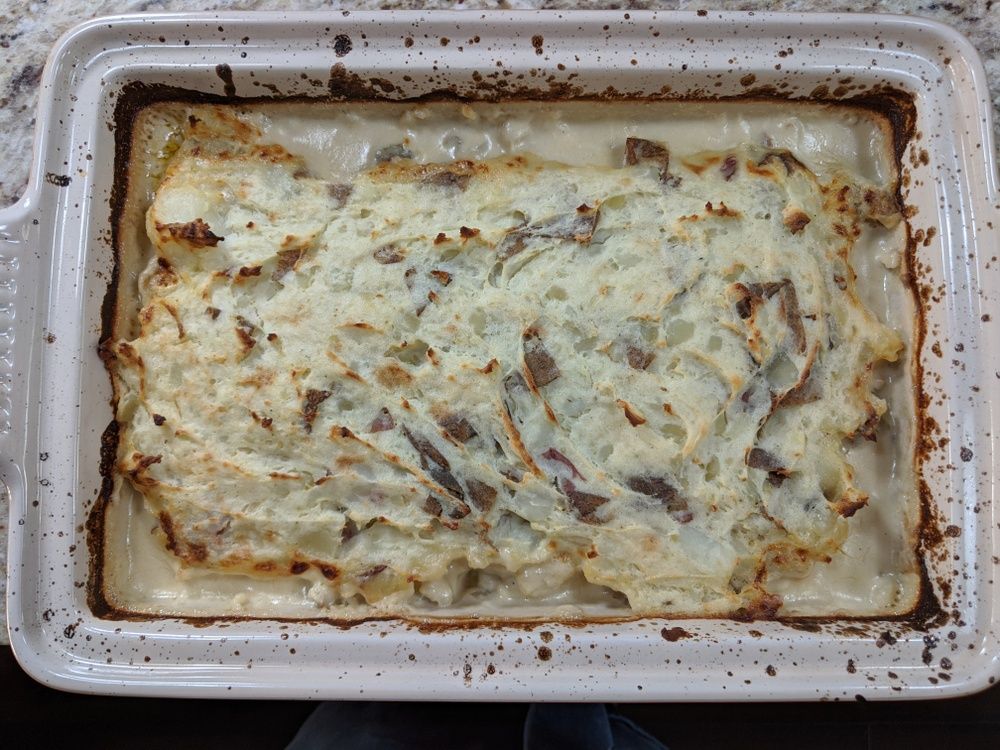 My Family Is Growing
Are you a Seattle homeowner who has outgrown their living space? Are you thinking about selling your home in the Seattle area so that you can buy a bigger home, but don't know where to begin? Whether you're adding people, pets or plants, we feel you. Serving the Seattle area since 2005, we have helped hundreds of Seattle home buyers go from overwhelmed to overjoyed. Watch the video story here.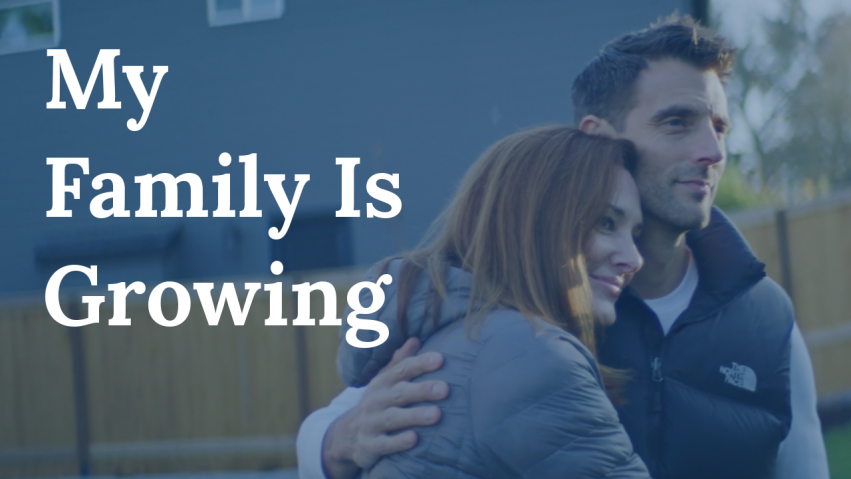 What Is Home Staging?
In this episode of Behind The Scenes, Aaron goes on location with our home stager, Tami, to show you some home staging magic. They talk about home staging tips, trends and, much more. Watch the video here.