Market Update February 2020
Market Update - February 2020
In the latest episode of Market Update, Aaron Janus sits down at his desk to discuss the latest in the Seattle real estate market, including statistics on home prices, mortgage rates, housing inventory, and much more.
Below is a rough transcript of the video, which consists of a presentation by Seattle Realtor Aaron Janus.
Watch More
See more videos in the Market Update series!
Schedule
Schedule an appointment to discuss your goals.
Hello. Happy Valentine's Day!
Greetings everyone and welcome to your February Market Update. Thank you so much for joining us. Let us start with some numbers. Let's start with prices. We look at prices across Seattle we're looking at a median price of $670,000 which is up about 4.7% year over year. If we take a look at the Eastside, we are at $780,000 which is down about two and a half percent year-over-year. If we take a look at the entirety of King County, we're looking at just shy of $590,000 which is up about four and a half percent year-over-year, according to the Northwest Multiple Listing Service.

Alright now, let's take a look at housing inventory. So if we look at just Seattle, we're down about 32.9 percent year over year in terms of active inventory. Pending sales are actually down about two and a half percent. So this means there is a 1.38 month supply of inventory just in the city of Seattle. If we take a look at the Eastside, we're down 47.5 percent year-over-year, but pending sales were about 4.8 percent. That is 1.58 months worth of supply on the Eastside. If we look at King County in its entirety we're down about 42 and a half percent year-over-year in terms of active inventory. Pending sales are actually up one percent if you look across the county, with 1.27 months worth of supply. That is not very much at all.

Now, let's have a look at interest rates. As we discussed last month, these historically low rates are one of the things contributing to the market that we're in right now. So according to Freddie Mac for the week ending February 13th, the 30 year fixed rate mortgage was 3.47% and that's down 0.9% from the same time last year when rates were at 4.37%. Freddie Mac says the mortgage demand remains robust.
If you remember last month we talked about preparing for the spring market. Well, it seems since then spring has sprung. One of the indicators of this is the number of offer review periods that we see. So this is where a seller will list a home on a Thursday, say, and then review offers the following Tuesday. So some interesting stats that we pulled out, and this is for the first two weeks of February, and these are homes active and pending in our MLS right now that are doing offer reviews. So we're finding that of the 1,125 listings, and this is in King County, 358 have a review date. So, that's 32%, almost a third of the listings in King County have an offer review date. If you look at just Seattle itself there are 374 active and pending listings, and 128 of them have an offer review date. So not too much different, about 34%, so just over a third. Now, you'll find if you dig into these numbers a little bit more that there are particular neighborhoods that nearly everything that comes on the market in those neighborhoods are doing an offer review.

One such example is Phinney Ridge, Seattle, where a couple of weeks ago I took some buyers through a home, they loved it and wanted to get a competitive offer put together so we did a pre-inspection. When we were at the pre-inspection we counted up all the business cards of the real estate agents that had shown the home, and there were 115 of them. For just a few days on the market, that is a considerable amount of traffic through the home. Unfortunately, at the end of the day, we put together the most competitive bid that we could but it ended up going 15 percent over the list price, which was out of our reach, with 17 offers.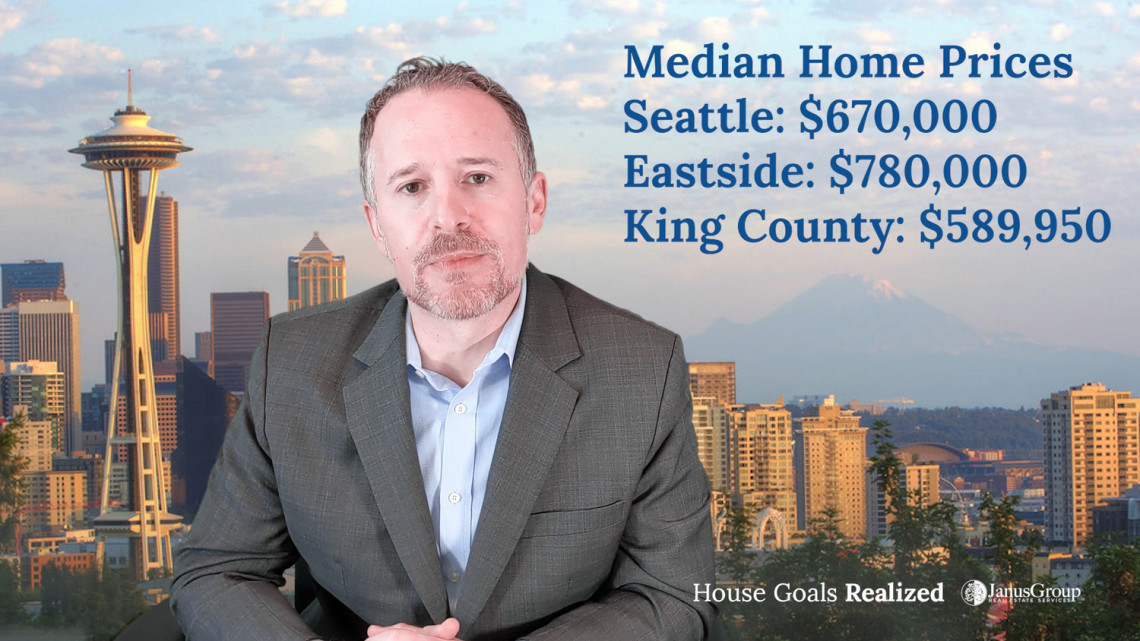 So that's our spring market right now. This is purely a matter of supply and demand: there's very little by way of supply and there's extraordinary demand. That's a real life example of how these numbers are playing out on the streets.

What does this mean to you as a home seller in this Seattle real estate market? Well, I don't want to sound like a broken record, and I don't want to sound like a broken record, but really now is the time to sell. Now is the time to sell.

What does this mean to you as a Seattle home buyer? Well, we talked about a third of the properties doing offer review periods, meaning they're probably going to be a bit more competitive, but that also means that two-thirds of the properties out there are NOT doing offer review periods. And, yeah, maybe some of those properties may need a little bit more work than some of the turnkey properties that are getting all of the attention, but there are some really great opportunities. I think that what's important to keep in mind is that you can only strengthen your offer to do to a certain extent, right? I mean, you can only offer so much money, you can only remove so many contingencies, and then you get to the point where you have really maxed out the strength of your offer. It's probably a good time to look at your list of deal killers and look at your list of must-haves and maybe make some adjustments. While this market can be challenging for buyers, having some patience and some flexibility will serve you well. There are plenty of opportunities out there, and there most certainly is an opportunity for you.
Thank you for joining us for another Market Update, we appreciate having you and we hope you found it enjoyable and valuable. As always, we'd love to hear your feedback on this or any of the other content that we're putting out. Thank you so much and we'll look forward to seeing you next time on your Market Update. Take care.
My Family Is Growing
Are you adding more people, pets or plants to your household? Overwhelmed by the thought of buying and selling at the same time and don't know where to begin? We've got you covered. Serving the Seattle area since 2005, we have helped hundreds of Seattle home buyers go from overwhelmed to overjoyed. Watch the video story here.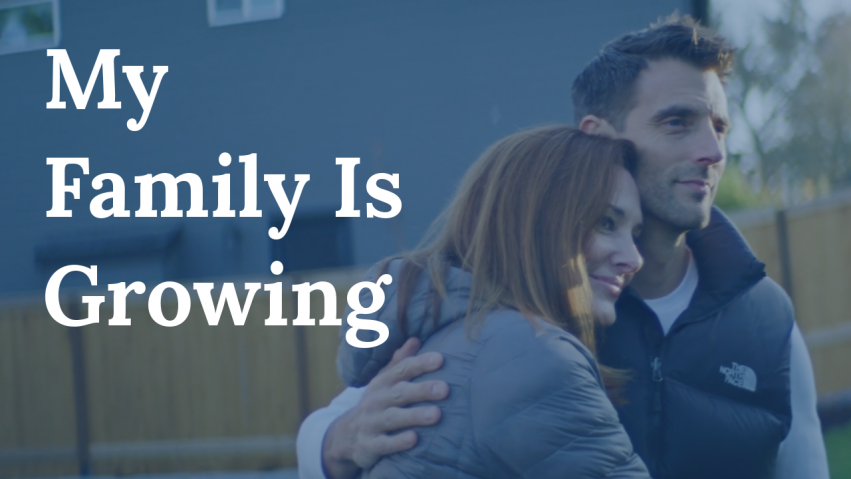 What Is A Home Inspection?
In the second episode of Behind The Scenes, we follow our preferred home inspector, Jeff, around a couple of home inspections. Later, Aaron sits down to go for a deep dive into what to expect as a buyer during a home inspection, how long a home inspection takes, a typical cost of a home inspection, what to do after a home inspection is complete, and much more. Watch the video here.