Market Update - March 2020
In the latest episode of Market Update, Aaron Janus sits down to give you an informational look at the current state of the Seattle real estate market. Aaron discusses median home prices in Seattle, on the Eastside, and throughout King County, as well as housing inventory, mortgage rates, and the current impact of the coronavirus on the Seattle real estate market.
Below is a rough transcript of the video, which consists of a presentation by Seattle Realtor Aaron Janus.
Watch More
See more videos in the Market Update series!
Schedule
Schedule an appointment to discuss your goals.
Welcome everyone to your March 2020 Market Update. Things are moving pretty fast out there right now. I'm recording this on Friday the 13th and I will put this out in a few days, so we'll see what changes happen between now and then. Things seem to be moving very fast, but let's have some normalcy here. We usually start by walking through some numbers, so let's do that now. Keep in mind these are for the previous month, which is February. This is according to the Northwest Multiple Listing Service, so let's start with prices.

Median Prices
We're looking at median prices and in Seattle, that's $675,000, which is actually off about 2% year-over-year.
If we look at the Eastside, the median price is almost $830,000 ($829,300 to be exact), which is up almost 8% year-over-year.
When we look at King County as a whole, we're up 1.8% at $615,000. Remember, those are median prices.
Housing Inventory
More interesting than that is our continued inventory situation, which is really going to be interesting to see as we move forward, but let's look here in the rearview mirror, as it was, for February.
We are down in Seattle, we're down 32.5% in terms of inventory level year-over-year, our pending sales are up 31.3%. So, inventory is down 32.5%, pending sales are up 31.3%. Crazy town. Just 1.28 months worth of inventory on the market right now in Seattle.
If we look at the Eastside, active inventory is down almost 50% -- 48.5% -- year-over-year. Pending sales on the Eastside are up 27.1%. That leaves us with just 1.25 months of inventory on the Eastside.
For King County as a whole, we're down almost 41% (40.6% to be exact) year-over-year, in terms of active inventory. King County pending sales are up 27%. You can see that we are just still way out of whack with supply and demand right now.
Mortgage Rates
Let's take a look at mortgage rates, which we look at each Market Update. There was a lot of volatility in the bond market this past week, which correlates to interest rates, and interest rates dropped create pretty significantly. If we look at this, according to Freddie Mac, 3.36% is the 30-year fixed-rate average for purchases. It's really interesting, there is a lot of refinancing going on right now, and mortgage rates are, these are extraordinarily low levels.
Offer Reviews
Now last month, we took a look at an interesting number. We did some research and found out how many homes were doing offer review periods. If you remember, that's when a real estate agent will list a home and say we're going to review all offers in a few days. This usually leads to more competitive situations for buyers, where there are multiple offers.
We took a look at the number of new listings that were doing offer reviews versus those not doing them, and found that kind of an interesting barometer of how the real estate market is right now -- how competitive things could be for a buyer.
So, let's take a look at those offer review numbers again for this month. We're looking at King County: we have 1,599 active and pending homes and condos in King County. And of those 1,599, 688 did have an offer review date, that's 43% of the inventory that are doing offer reviews, and 57% that are not.
Now, if we look at that just in Seattle, there are 543 active and pending homes and condos that came on the market in the first two weeks of March. 259 are doing offer reviews, that's 47% of listings. Still, 53% of listings that are not doing offer reviews. The bottom line: low inventory, high demand. Pretty simple.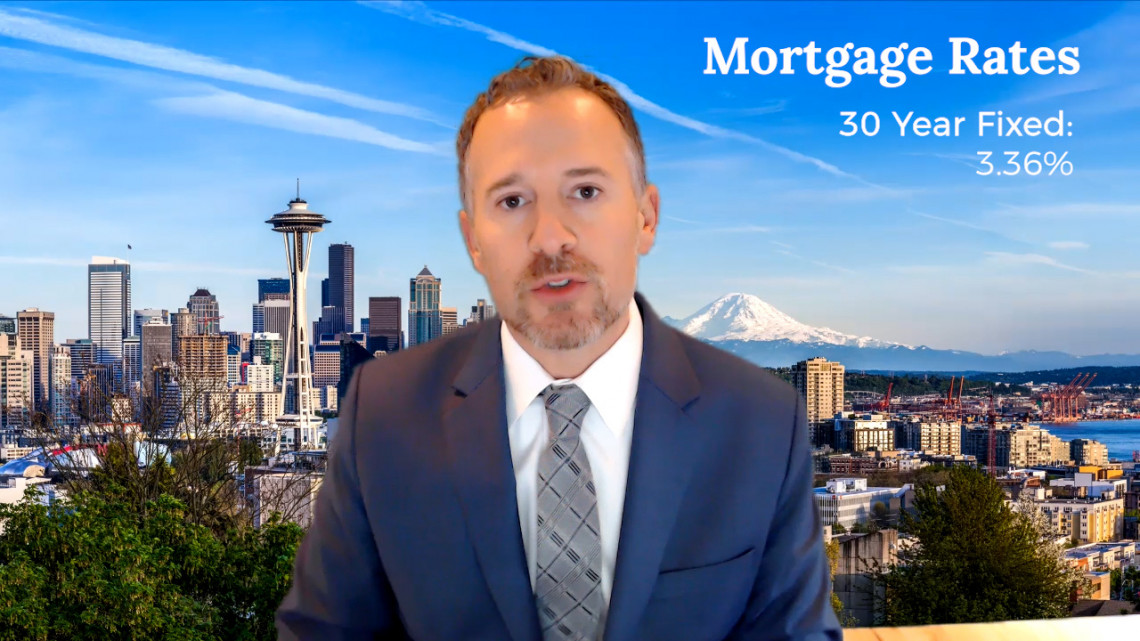 Coronavirus & Current Impacts On The Seattle Real Estate Market:
Now let's take a moment to talk about this coronavirus situation and the impact it is having on our Seattle real estate market. It's really quite interesting, anecdotally there hasn't really been much change in what our clients are doing. Buyers that are really active are still really active. The folks that have sort of slowed down their search was, well, that's really been more of a function of the lack of the inventory, and just sort of multiple offer fatigue.
I would say that nobody has said to us that they want to put the brakes on things and put things on hold because of this. Likewise, on the listing front, the folks that we're talking to about listing their homes have not indicated they do not want to go on the market. I mean, these are transitions that they have to make, regardless. And again, just anecdotally, none of the folks that we're talking to are changing any of their plans as of right now.
Other agents that I'm talking to, there have been a few agents that have told me that the listings that they have, they are putting them on hold because the clients want to wait and see things out a little bit.
On the buy-side, I have heard of a few people's clients who don't want to go tour homes, which is understandable, certainly.
I'm Selling My Luxury Home
Are you a Seattle luxury homeowner? Are you thinking about selling a home in the Seattle area, but are unimpressed by what the agents in your neighborhood are doing? We've got you covered. Serving the Seattle area since 2005, we have helped several luxury Seattle home sellers through this process, employing innovative marketing and honoring the proper discretion commensurate with high profile clients and estates. Watch the video story here.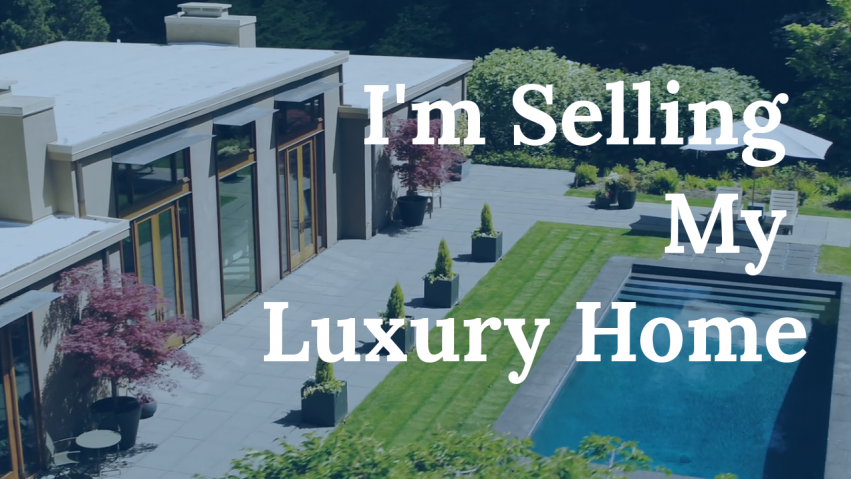 What Is Home Staging?
In the third episode of Behind The Scenes, we follow our favorite home stager, Tami, around a few homes while she stages them. Later, Aaron and Tami have a discussion about the benefits of home staging. Watch the video here.